Options for Supported Housing is a social enterprise non-profit with a focus on providing safe, quality community housing that improves quality of life for people with developmental disabilities. Studies have shown that individuals with developmental disabilities who have greater personal choice in their living arrangements, employment, pastimes, and service providers, are more physically and mentally healthy.
As an affordable property owner and landlord for over 400 individuals with DD in 11 states across the country, Options for Supported Housing works closely with its for-profit and nonprofit service provider partners to ensure that residents are safe and happy in their homes. Providing accessible and affordable housing for people with developmental disabilities provides a vital, life-changing service that improves life and expands personal choice options.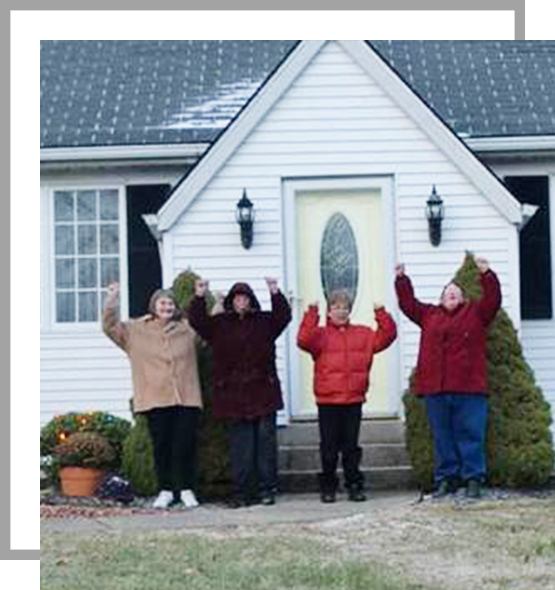 Testimonials
We would like to thank you for all your efforts. We contacted many other organizations to assist us with our consumers' health and well-being and only your organization stepped up to the plate. Thank you!
Four ladies moved from two separate apartments into a house your organization purchased for them. The ladies are ecstatic to finally have a place they can call home. On their behalf of them, we extend a special thanks to you for making this possible.
Working with the Foundation our family's choice of homes was expanded beyond apartments or houses that accepted government housing vouchers and into new neighborhoods. We thank you.
Progress and FFC have enjoyed a partnership for the past 10 years.  When Progress no longer wanted to be in the home ownership business, we sold our homes in Cheatham Co. to FFC.  They ensured that the individuals living there could remain in those homes, with a very reasonable (small!) rent increase over time.  FFC has a true commitment to quality and affordable housing for people with disabilities; we at Progress have the utmost respect for how they manage their business.
We have worked with FFC for over 8 years.  They have assisted us in obtaining housing that meets the needs of a person we support with severe autism and other physical disabilities.  FFC has worked in partnership with us over these many years to find creative ways to meet this person's ever changing needs in his home (through modifications and improvements).  FFC is truly focused on assisting us as a support agency for the betterment of the person so that he can have housing that meets his needs and assist him in being a part of the community in which he lives.